Year 2/Issue 2 June 2023
FACILITATE is growing as a collaborative consortium and laying the groundwork for the new phase of the project with more tangible outputs. So far, it has been a great cooperative effort towards the definition of pragmatic use cases and legal-ethical frameworks, on which to build the platform for returning clinical trial data to the patient and for their secondary use. Some important achievements have been reached in the last months in this direction and the Semi-Annual Meeting held in Paris provided an opportunity to make a step forward important goal.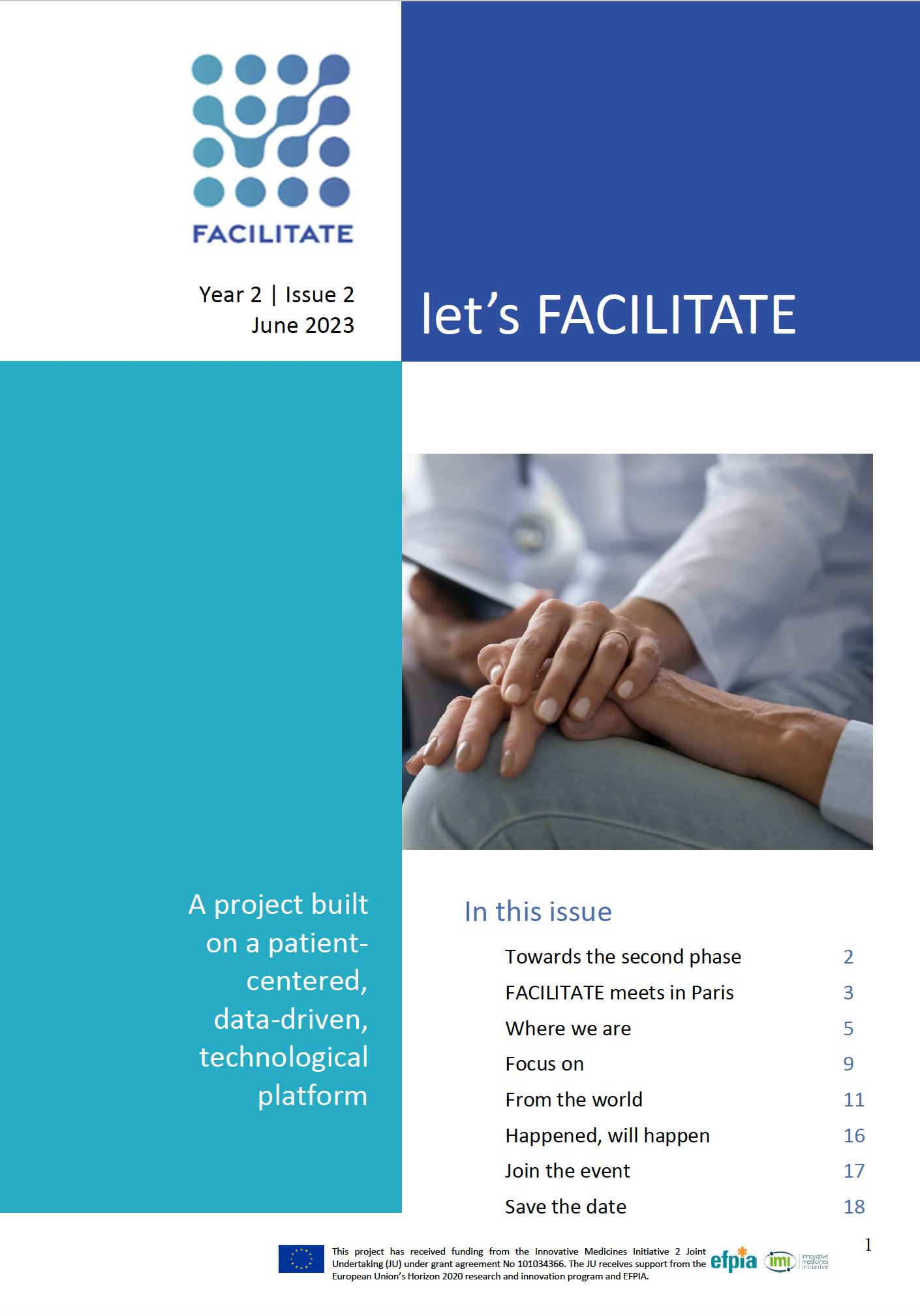 Year 2/Issue 1 February 2023
We have just entered the second year of FACILITATE, and are ready to face the new challenges that the project poses and to work together to realize our goals. Collaboration, harmonization, and alignment will be the guiding words of our next efforts This year has been extremely fruitful and has allowed us to grow as a collaborative consortium and lay the groundwork for the second year of the project, with more tangible output, as comes out from our first Annual Report, which has just been deliver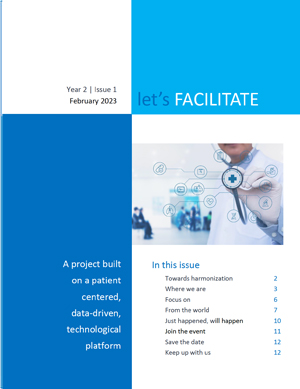 Year 1 Issue 1 December 2022
One year has passed since the project started in January 2022 and FACILITATE has remained true to its mission: to put patients at the center of the clinical study process with regards to return and reuse of results after their involvement in a clinical research. Here's the first issue of let's FACILITATE, with the key highlights of the consortium's first annual meeting….